"Top 15 BEST Story Adventure Mobile Games | Android/iOS"
If you are into the single player genre where you dive into the deepest story adventure games to play, then you have surely came to the right place.

Here's 15 of the best story games that you can play right now on Android & iOS!
1 – Forgotten Memories
In Forgotten Memories, you will play Rose Hawkins, a strong independent woman looking for Eden, a missing child. Rose wakes up wounded in a strange place she doesn't recognize. While looking for the young girl, she finds herself locked in a never-ending tragedy, frozen in time. Rose will need to confront her deepest fears to unveil the mystery behind her terrifying investigation.
Forgotten Memories is a third person Psychological Survival Horror game combining exploration, reflection, puzzles, action and survival, with a gameplay focused on fear mechanics.

A true spiritual successor of the greatest horrific games from the 90's. Forgotten Memories is a classic survival horror game.
2 – Erica – Interactive Thriller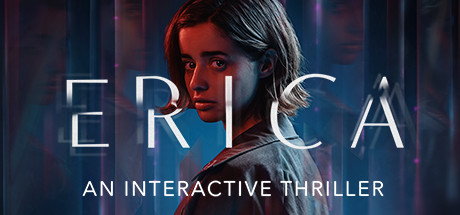 Reach into a living world and change the course of the story in this pioneering live-action interactive thriller.
Become Erica, a young woman plagued with nightmares, driven by grisly new clues to face past traumatic events. It's up to you to unearth the shocking truth.
Guide Erica through the story by using your touch to physically interact with her surroundings.
"Erica – Interactive Thriller" is not available for Android yet…
3 – Into The Dead 2
Journey through the zombie apocalypse in a race to save your family. Arm yourself with an arsenal of powerful weapons and do whatever it takes to survive. Maim, mow down, and massacre the Dead – anything to keep moving! In a world where no one is safe, how far will you go to make it out alive?
Continue the nightmare with exclusive story events including a terrifying prequel to Night of the Living Dead and an expansion to the Ghostbusters universe.
4 – El Hijo – A Wild West Tale
As a six-year-old, "El Hijo" must always sneak past the dangers of his world. As he overcomes his challenges, he gains self-confidence, becomes more cunning and, along with it, finds more schemes to get past his foes. His epic journey will lead him through a remote monastery, a harsh and unforgiving stretch of desert, and a frontier town rife with crime and villainy.
The journey begins, when a farmer and her son are attacked by bandits who raze their farm to the ground. The mother decides to leave the boy at a secluded monastery to protect him. However, the place doesn't feel right and he plans his escape.
5 – Clocker
Clocker is a puzzle game about time. It stages a story between a father and daughter using a dual protagonists technique. By controlling two individual characters in turn, you will gradually solve puzzles, push forward the timeline and the adventure. The game features unique time mechanisms, an artistic hand-drawn sketchy style, thought-provoking puzzles and a heart-warming plot. A vexing and thrilling adventure awaits you!
Control Father and Daughter separately to experience the complete plot from different perspectives.
6 – Father and Son
Father and Son is an adventure that takes off from the National Archaeological Museum in Naples, a cultural institution housing some of humanity's greatest artefacts and treasures.

What begins as the story of a son who never knew his father becomes a universal and ageless tale, with the present and the past making up the setting for Michael's travels. Seek for yourself the beauties of Naples, experience the last hours of life in Pompeii before Mount Vesuvius erupted in 79 AD, and explore the ordinary day-to-day life in Ancient Egypt.
7 – The End of the World
The End of the World is a side-scrolling exploration game. Set in Newcastle, England, you play a lonely man in a world that ended when he lost his love. By living day by day and in the past you unravel the circumstances that led to the end of the world, and maybe a way to move on. Essentially this is a break up game.
Completion time: 15-20 mins.
8 – 1:011
1:011 tells the story of a girl who got sick of her extremist people and wants to get herself to a free land! But there's no way for reaching to light, except passing from the heart of darkness!
"1:011" is not available on iOS…
9 – Storm Boy
Based on Colin Thiele's 1964 children's book of the same name, Storm Boy takes place on the beaches of South Australia near the mouth of the Murray River, where the titular protagonist rescues orphaned pelican chicks, one of whom later becomes the child's pet and faithful companion, Mr. Percival.
Experience an interactive retelling of the classic tale by taking control of both Storm Boy and Mr. Percival in key moments, such as when the pair rescued stranded sailors during a storm. Relive their friendship and enjoy seaside activities across a wide assortment of fun and relaxing mini-games, including sand drawing, sailing, cockle hunting, playing fetch, sand surfing, pelican feeding, and more.
10 – Life is Strange
Life Is Strange is a five part episodic game that sets out to revolutionize story-based choice and consequence games by allowing the player to rewind time and affect the past, present, and future.
Follow the story of Max Caulfield, a photography senior who discovers she can rewind time while saving her best friend Chloe Price. The pair soon find themselves investigating the mysterious disappearance of fellow student Rachel Amber, uncovering a dark side to life in Arcadia Bay. Meanwhile, Max must quickly learn that changing the past can sometimes lead to a devastating future.
11 – Ghost Case
20 years ago there was a horrible murder in Hidden Town, and the murderer was never caught. In recent days, detective Ren Larsen has received strange messages from the afterlife. Apparently the souls of the victims cannot rest in peace and want to be heard. They need the person responsible to pay for what he did. Ren has a bad feeling but decides to reopen the case and solve the mystery. Will he be able to find the murderer?
"Ghost Case" is not available on iOS…
12 – The Silent Age
The Silent Age takes you on an adventurous journey into a dystopian future where mankind has gone extinct!
Travel through time between the iconic 70's and a desolate present day haunted by silence.
The Silent Age is an atmospheric point-and-click adventure game with stylized visuals and an eerie soundtrack that will keep you in suspense as you solve mind-bending puzzles.
With an interface specifically designed for touch devices, you'll flow through the story without hiccups and frustrations. Sit back, plug in your headphones, and enjoy the adventure.
13 – BestLuck
BestLuck is an adventure puzzle game where you find clue by looking into different dimensional door frames to open the door.
This is a stunning fully interactive story-driven adventure experience. Unique interactions designed to tell the mysterious and heartfelt story. Discover each surprise with multiple endings. Enjoy the fun puzzles!
"BestLuck" was delisted from App Store for iOS 🙁
14 – Lucid Dream Adventure
If you like mysterious adventure games and point and click games, you've come to the perfect place.
Lucid Dream Adventure is a classic point and click, full of riddles, crazy plot twist and puzzle games. The story is filled with dark intrigue and symbolism of dream interpretation. This thriller will lead you through a vivid universe of the dream. Are you ready for the adventure game through the limbo of fate?
15 – She Sees Red – Interactive Thriller
Someone has killed several people at a popular nightclub. A lone detective,assigned to the case, is following every clue… wherever it may lead. In this provocative interactive thriller, NOTHING is as it seems!
She Sees Red is a criminal interactive game and a hard-boiled murder mystery. Challenge your decision-making skills, choose your own path, find the murderer.
Also check out: